Welcome to Cherry Hills Village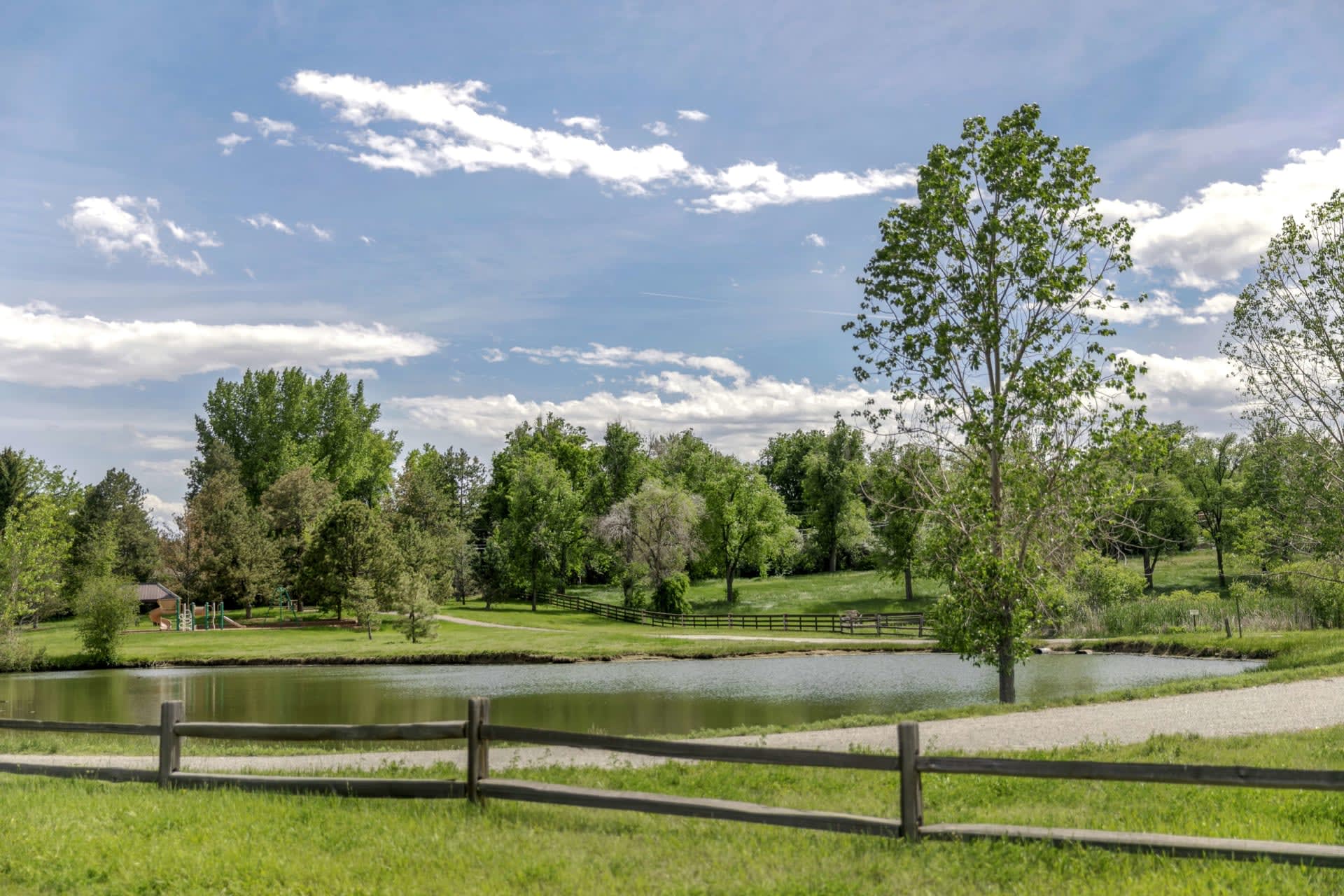 Cherry Hills Village derived its name from the large cherry orchards near the original town site. It's a suburb south of Denver, located in Arapahoe County. It's a Home Rule Municipality incorporated in June 1945.
This established community is mainly residential with a total area of 6.28 square miles. It boasts a unique landscape of stunningly luxurious properties, custom-designed mansions, and estates complete with a picturesque mountain backdrop. In fact, the city made it to Forbes Magazine's list of Top 25 Places to Retire Rich.
There are over 30 miles of trails, 47 acres of parklands, and two horse areas. The city is also the home of the exclusive Cherry Hills Country Club, where seven USGA championships and two PGA championships were held. The club features a championship 18-hole golf course and a 9-hole par three golf course. It also has a lap pool and eight tennis courts. South of Country Homes, the Cherry Hills Country Club had managed to survive the depression and was showing a modest increase in membership. Still further south, at the intersection of Quincy Avenue and University Boulevard, was a small school simply known as the Cherry Hills School.
This lovely neighborhood, with its beautiful homes, naturally attracted those who would commercialize the area with filling stations, stores, shops and small industrial plants of one kind or another. So in about 1938, the Cherry Hills Improvement Association was formed, whose principal purpose was the protection of the area and the prevention of unsightly and inconsistent uses of land.
In 1970 and again in 1993, the City updated the Master Plan to guide the growth and development of the community and protect the semi-rural nature of Cherry Hills. In 2007, the Planning and Zoning Commission began the process of updating the City's master plan, as the growth of Denver metro area continues to pressure the City's dedication to maintain the semi-rural character of the community and the high quality of life of its residents.